We have Travis Scott type beats in all styles.
Dark, ambient, sad and depressed type of beats.
All instrumentals are produced by our multi platinum producers FreekvanWorkum and ItsNicklus.
"Shanghai" is one of those classic Travis Scott type beats that will make your head nod instantly. Definitely an instrumental with hit single potential!
"Bust Down" is a Travis Scott type beat with electric guitar. This is the type of instrumental you need if you want to make a rock/trapstar anthem!
In addition, there's "Faded". A hard Travis Scott style beat 2018 that has the energy to be great for live performances. You can rap on this real nicely. However' this La Flame trap type beat is certainly melodic enough to sing on as well.
We also have crossover Travis type beats. For instance, "Angels" is a great example of that. It has the dark vibe and bounce Scott's sound is known for but the beat switches up to a more rock-influenced sound towards the end of the track. Hope you like this one!
"Fk A Vaca" is a free Travis Scott type beat with a deep and dark vibe. You can dowload this Travis Scott type beat free of charge using the download link below. download link:
Secondly, "Nightcrawler". This is a timeless Travis Scott type instrumental beat that still sounds relevant in 2018. Actually, it is similar to some beats that you can hear on Astroworld. Enjoy!
If beats could do drugs, this is what it'd sound like. "Astro" is full of detuned leads and progressions. Artists with a vibe similar to Travis Scott, Young Thug or even Rich Homie Quan will sound great on this.
"Money Long" long is an ambient Travis Scott style instrumental with electric guitar. If you're looking for something special with great bounce then try this!
MEET OUR TEAM
Our production team are skilled professionals and make hits only. The type of beats you need to make your career take off!
---
Travis Scott's sound is hard to define in one simple sentence.
Usually, his beats contain a lot of low ened 808 sub action, big synth sounds, ambient chord and lead sections as well as a very bouncy drum patterns.
For example, Scott's #1 single Sicko Mode is exactly that.
Obviously, it's not a coincedence that the features mentioned above are all incorporated in our Travis Scott type of beats as well.
Using Our Free Travis Scott type beats
Lastly, all (free) Travis Scott type beat instrumentals are courtesy of our team of multi platinum producers!
Planning to use one of our free Travis Scott type instrumentals or other free downloads?
No problem. 
That's what they're here for!
Nevertheless, please to make sure you give proper credit. 

For instance: "prod. by TypeBeats.com".
Enjoy!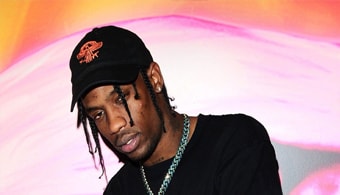 Similar type beats