Welcome to Typebeats.com! If you need a Juice Wrld type beat to write a hit to this is the place to be!
---
Do you want to filter the Juice Wrld style beats? You can use the "Search track types" function in the main player to find the specific type instrumentals that you need.
Top 3: Our Best Juice Wrld Type Instrumentals
"Lonely World" could be a hit. It's the perfect mix between street and radio. The catchy guitar riff in combination with the hard 808 drum action just KILLS it. Artists like Post Malone, Juice Wlrd, Gunna, Lil Baby would all eat this up. Don't miss out and get it now!
---
"Robbery" is the latest addition to our Juice Wrld type instrumentals. This emo rap beat with guitar has a lot in common with the music Juice has put out over the years. It's sad, has a catchy guitar riff and uses drum patterns that he and his peers (such as XXXTencation & Post Malone) known for. Enjoy!
---
"Crash" is a dark and melancholic modern trap beat in Juice Wrld style. This is a type beat you can easily hear Juice rap or sing on. Generally, it has a deep and dark vibe and warm sound which makes it a great candidate to write a meaningful song to.
---
"Nanoz" is a synth heavy trap beat with a happy undertone. This is the type of beat that could work well for artists with a sound similar to Juice Wrld, Rich The Kid or even Migos. Similar tracks are coming soon. If you don't want to risk missing out on any please subscribe to our Youtube channel.
---
"Dark Luv" is probably our personal favorite Juice World style instrumental. It's a complex sounding Juice Wrld type beat with guitar. Definitely an instrumental you can write deep meaningful lyrics to. It somewhat reminds of his megahit Lucid Dreams as well.
Free Juice Wrld type beat | Juice World type beat download
"Other Way" is a personal favorite of our staff. It's a sad guitar based hip hop beat in the style of Juice Wrld, Post Malone or similar artists. Also, more free Juice Wrld type beats with a similar sound will be available soon. Enjoy!
Download Now
---
Juice Wrld rose to fame by way of the eccentric megahit "Lucid Dreams" which was produced by fellow hitmaker Nick Mira.
The music that he has been putting out has a coherent sound which is often referred to as "emo rap".
This new wave has helped gain a huge fanbase and following and unsurprisingly, Juice latest full
length project has attained the #1 spot on the Billboard hot 200 album chart.
It goes without saying that we had to include Juice Wlrd type beats in our inventory. Expect generally deep, dreamy and mellow vibes, dreamy and sad guitar rights and hard 808 drums.
The sounds these type of beats have somewhat overlap with artists such as Post Malone or Migos so we pasted links to these tracks below!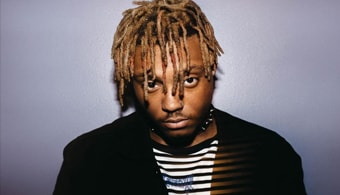 All (free) Juice Wrld type beat instrumentals are courtesy of our team of multi-platinum producers!
Similar Artist Type Beats
---