Find me a Kevin Gates type beat with a better hook than "We Working". Ill wait! But really, this probably one of the best Gates style instrumentals with hook online. It's not for nothing that the
beat's video
has almost a million views on Youtube.

"Hear No Evil" is a hard Kevin Gates type instrumental with a commercial vibe.

"Intoxicated" is a melodic/ambient hip hop/trap beat which reminds of the sounds of Kevin Gates or Uzi Vert.


"Let Off" is a hard and dark beat with a sound that's similar to Kevin Gates' music.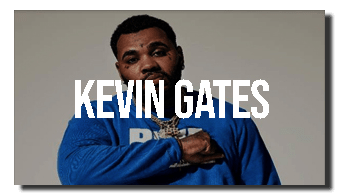 All (free) Kevin Gates type beat instrumentals are courtesy of our team of multi-platinum producers!
Similar type beats