Angry, sad, hard and old (Slim Shady) Eminem type beats
Our best Eminem type of rap beats.
What do you get when you buy an Eminem type beat at TypeBeats.com?
Basic Lease
$15 Surplus for Beats with Hooks
Just need an mp3 and/or wav file?
Then You're good to go with the basic beat lease!
You receive every sound (kick, snare, bass etc) separated to create the perfect mix!
The unlimited lease is the type of lease that comes closest to an exclusive type beat license.
about our Eminem type beats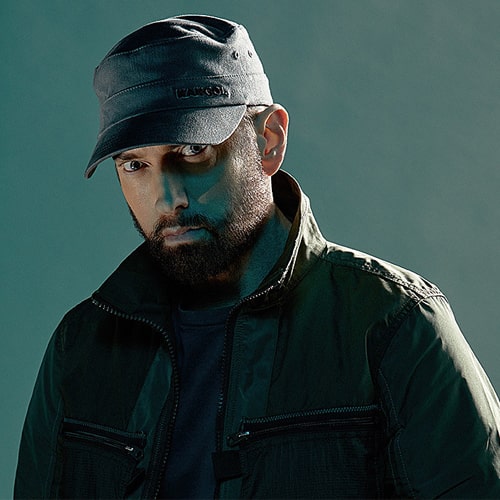 Eminem has been relevant in hip hop for decades (literally) and it's for good reason.
Through the aliases (alter ego's) of
Marshall Matters, Eminem and Slim Shady he has attained to reach a gigantic audience, worldwide. 

Besides having a huge fan base, Eminem also influenced many rappers in mainstream hip hop today. 

For instance, you can hear an Eminem or Slim Shady type beat on almost every project by Joyner Lucas, Hopsin or NF.

In addition, the hip hop goats (such as Lil Wayne and 50 cent) have remarked Eminem 's remarkable rapping and rhyming skills.
That being said, it only makes sense to have a page dedicated to Eminem and his style / type of beats.
You can buy Eminem type sounding rap beats and instrumentals from Beatstore up top.

We also have free Eminem type beats. 

You can find those here.
Enjoy! Download free Eminem type beats


"Be Myself" is a free Eminem type beat download with a female hook!


"Always Watching" is a free Eminem type beat with a horror/evil type of sound.
The #1 Type Beats Website.