First of all, let's start with Get 2 It. Probably the lightest 21 Savage style beat that's on the page. Well, it can't be all darkness and gloom!
free 21 Savage type beat – download link inside
"Stalkin" is a minimal trap beat in the style of 21 Savage. It has a clean melody, hard drums and thick 808 to round things off. You can download this trap beat for free (only one tag) at the given web address on top of this description. Download link:
"Price Tag" also has the sound Atlanta rapper 21 Savage is so well known for. Horror to the bone!
"Bad Guy" is the hard and dark stuff 21 is really known for. Trap bells, uptempo drums and deep 808s. Hope you enjoy this one!
"No Expl." is a trap instrumental with ambient influences in the style of 21 Savage or Travis Scott. This type beat goes hard in the club and could honestly hear it banging out of cars in the streets as well. Visit the website for more trap & rap beats!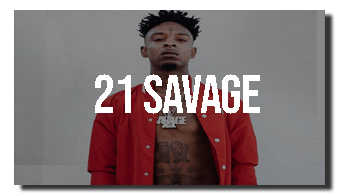 All (free) Migos type beat instrumentals are courtesy of our team of multi-platinum producers!
Similar type beats