A selection of the best trap beats in our catalog.
A great hook can kickstart a song like nothing else. "Dead Or Alive" is a trap type beat with hook that proves to be a great example of that.


"Cost A Lot" is one of my personal favorites. It's a Young Thug trap type beat with great melodies and a lot of bounce. Hope you like it and similar type trap instrumentals are coming soon!


"Crushed Up" is an uptempo Travis Scott type trap beat. This trap beat instrumental is produced by multi platinum producer ItsNicklus for TypeBeats.com!
The ins & outs of buying a beat in a nutshell.
Basic Lease
$15 Surplus for Beats with Hooks
Just need an mp3 and/or wav file?
Then You're good to go with the basic beat lease!
You receive every sound (kick, snare, bass etc) separated to create the perfect mix!
The unlimited lease is the type of lease that comes closest to an exclusive type beat license.
If you want to buy trap beats you came to the right website.
Besides leases, you can buy exclusive trap beats as well.
You're interested? Hit the contact button below to make an inquiry!
Type beats that are similar to some of the top tier trap artists.
about our Trap Type Beats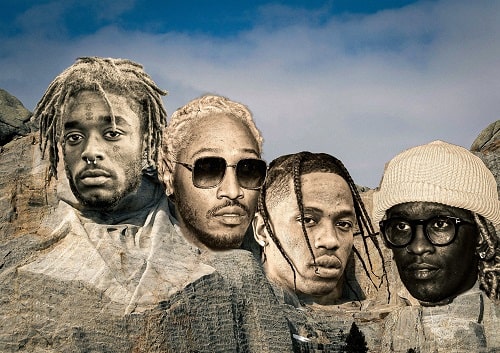 At this point, there's basically no argument that they are (and have been) the most in demand genre of "beats and instrumentals" for the last few years now.
Traditionally known as "Dirty South" beats, trap beats and instrumentals took the entire music industry by storm.
Having a massive influence in todays pop music sound.
Artists such as Migos, Cardi B, Drake and Travis Scott have been showing up on the charts frequently with multiple hit records relying heavily on the Trap sound.
The trap type beat influence even went as far to trickle down into genres like country, with 808s, hats and chants being found in a handful of recent Country songs.


Everybody Is Into Trap
Now, we at TypeBeats.com recognizes the massive demand for trap beats and trap instrumentals and makes sure we do our best to cater to that market.
Rappers, singers and all other types of media outlets are constantly trying to hunt down fresh, original, high quality trap beats to take their music, tv show or commercial to the next level.
That's why we make sure every Trap beat we upload is undeniably dope!
Typebeats.com puts in the extra hours to make sure we're delivering some of the most professional, industry ready Trap beats and instrumentals available online.
Our team of multi platinum producers has produced multiple worldwide hits, landing on the charts several times with note-worthy trap inspired singles and album placements.
That being said, we have the knowledge and proof of what it takes to create a hit record – which is exactly what we do.
By tirelessly producing every Trap beat with the artist in mind, TypeBeats.com makes sure we capture the perfect vibe to ensure the artist is in their absolute element.
By offering catchy, high quality, modern Trap beats and instrumentals in styles like Lil Uzi, Future, Migos, Travis Scott and more, we set you up flawlessly to create your next Trap type hit!
-Team Typebeats.com
Lastly, if you are looking for more solid instrumentals with hooks that have a trap vibe then try our partnersite FreekvanWorkum.net Let's face it, who isn't on Youtube these days?
That's why you can find our most current and up to date selection of trap beats on there as well.
Expect the best trap beat instrumentals completely tailored to the latest trends.

In addition, we also upload innovative sounding beats.
Basically, trap instrumentals we could see artist such as Travis Scott, Drake, 21 Savage or Lil Durk rhyme on in the future.

TypeBeats.com Youtube Channel
The #1 Type Beats Website.